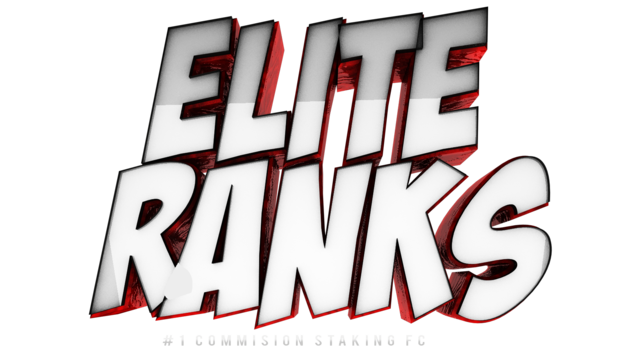 General Staking.
Start of slow and never Rage Stake.
First thing you are at 1B which took you a week will be gone in 10 minutes max if you Rage Stake.
Always keep your cool.
If you are down alot, stop and think. RECOMMENCED STOP.
People don't like the idea of leaving without making something. I would leave with something rather than nothing. Most people get cleaned due to this. They panic. Rule 1: Always keep your head.
I also see this alot. Please don't blame anything on the hosts if they go 10x lose. They love to win as much as you do. Never blame a host. You want to get on there good books. Jam3s said that it is right to get mad if you get cleaned, but anger towards hosts is bad.
Its your money, your decision, your responsibility to take the blame. We have great hosts so respect will be given if shown towards them.
TIPS ON BETTING
If your bank is bellow 20M - DONT BET, if you are going to stake do it in small amounts. It takes literately at no ease to get cleaned from 20m. I advice you to Advertise for Hosts, Drop Parties or Win 200M on Treasure Hunter [Sarcasm].
If your bank is about 50M-100M - Stake in 2M-5M bets. You obviously go higher if you lose. So 5m,10m,20m,40m. If he goes beyond 3-4x loses. I'd recommend to stop and move to another host.
I personally bet on a Lose Streak and I realize its a bad thing. It always cleans me. I like to see it as that a win must come after a massive lose streak but they never do if hosts reaches 5x lose or beyond. So be careful when you stake and when it is appropriate to stake.
If your bank is above 200M+ - Stake 20M bets, never yolo or anything above that. One of the best ways to bet is by betting 20M each time. It's a sensible amount and you never get cleaned by it. The chances of a host going 10x lose is beyond me. I RECOMMEND to stop at usually 5x loses.
I always accept Risks, but dont YOLO or go ALL INS.
I dont like the word YOLO myself. It's stupid. Runescape is a game you play everyday and by risking your bank, you will login with nothing. It's one of the worst feeling, nothing to do and waiting for some luck.
If you want to read up a bit more on betting systems take a look at these:
en.wikipedia.org/wiki/Martingale_(betting_system)
wizardofodds.com/gambling/betting-systems/
(Provided by PMod Emily)
BASIC TIPS:
- SEND TRADE AND CHALLENGES CAREFULLY. IF YOU GET SCAMMED, INSTANTLY ADD THEM TO IGNORE TO AVOID FURTHER JUVENILE.
-IF A RANKS SAYS ADD IMPOSTER TO IGNORE. YOU ADD IMPOSTER TO IGNORE. THEY ALWAYS ASK TO ADD IMPOSTERS TO IGNORE.
-IF YOU GET SCAMMED, THEN LEARN FROM YOUR MISTAKE AND BE CAUTIOUS. SCAMMING IS SAD AND ELITE RANKS DO NOT TOLERATE SUCH THING.
-DONT RAGE STAKE
-DONT INSULT HOSTS - Warning, then kick

Never give up. Dreams are there for a reason.

Last thing. Good luck all.
Post anything I missed bellow.
Last edited by Khiza on Tue Dec 29, 2015 10:31 pm; edited 1 time in total